30/11/2015
Por iCarto
---
Our fellow partner and Chief Executive Officer, Antón Amado, is attending the 11th international gvSIG conference, in Valencia, Spain, from 2th to 4th of December.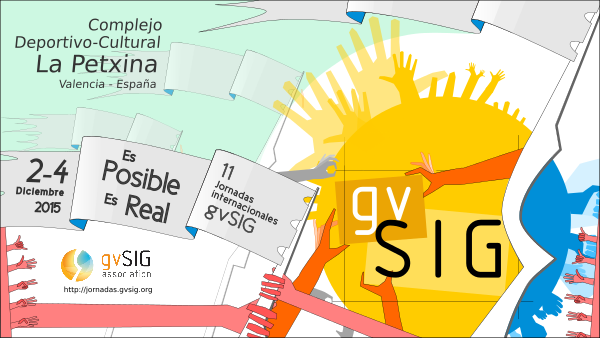 We continue to support this event by sponsoring it as one of the gvSIG association partners. In adition to that, we'll be presenting a talk about SIGECO (PDF), a platform for the management of environment subsidies that we have built for the national forestry agency in Mexico -"Comisión Nacional Forestal"- within the REDD+ framework. The talk will be on Wednesday 2nd, 11h.
We'll be available during the event to share our views and experience about this or any of the projects we are involved in areas such as road management and conservation (SIGA, VIAL), water & sanitation and flood prevention (SIXHIARA, Fonsagua), etc.